ITW Construction approached us to design a series of product videos showcasing the key features of their 'Pulsa' range of nail guns.
The challenge was to overcome the entrenched consumer belief that gas powered nail guns are outdated and less effective than their battery powered counterparts.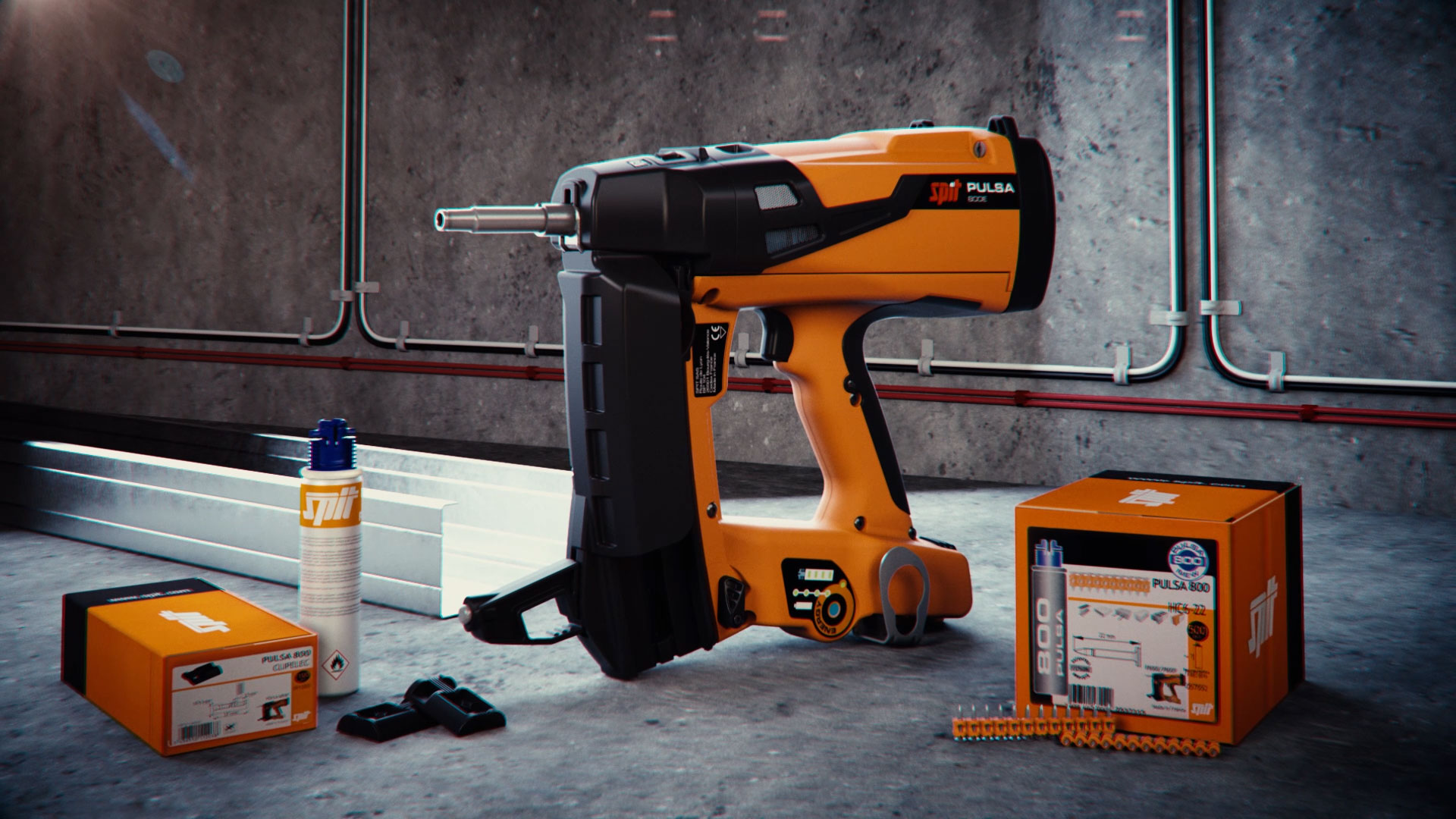 The high-end 3D visualisation techniques used give the Pulsa a modern, high-tech look and feel that stands toe-to-toe with the leading competitors, while focused messaging and a testosterone fuelled soundtrack make it clear this is a no-fuss nail gun that gets the job done – and done faster.
Due to the success of the videos, these were later translated into a number of languages for worldwide use.