Paultons Park – New Lands 60s TVC
We were thrilled once again to have the opportunity to create another spectacular TVC for Paultons Park.
Set within 140 acres of land with over 70 rides and attractions, Paultons is home to several unique 'Lands', each with their own theming and rides, and the UK's only Peppa Pig World. We were asked to begin developing concepts for a new ad that would celebrate the launch of a new expansion to Peppa Pig World, a brand-new Land 'Little Africa' and tie together the other themed Lands 'Lost Kingdom' and 'Critter Creek'.
Concept Development & Storyboarding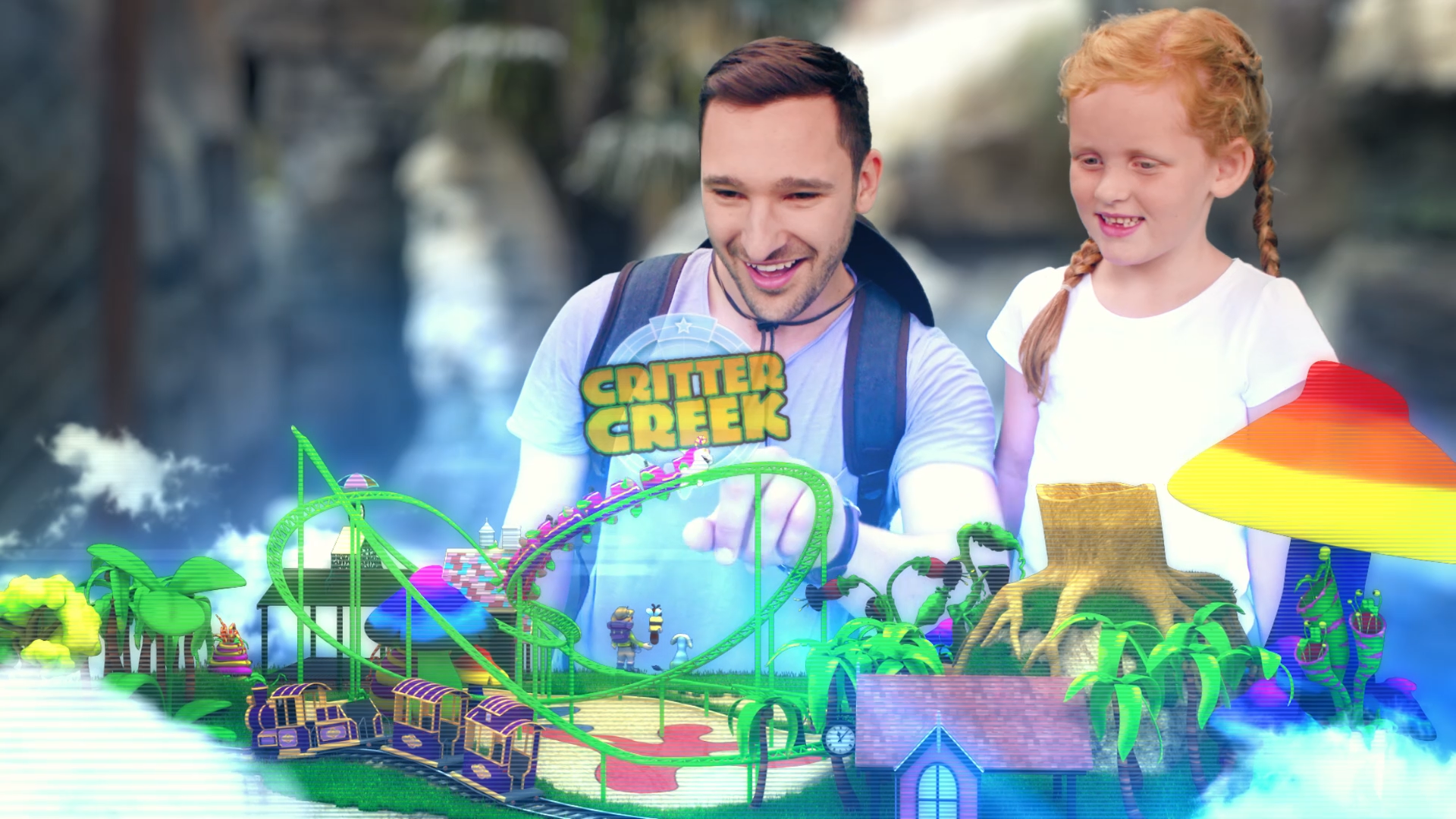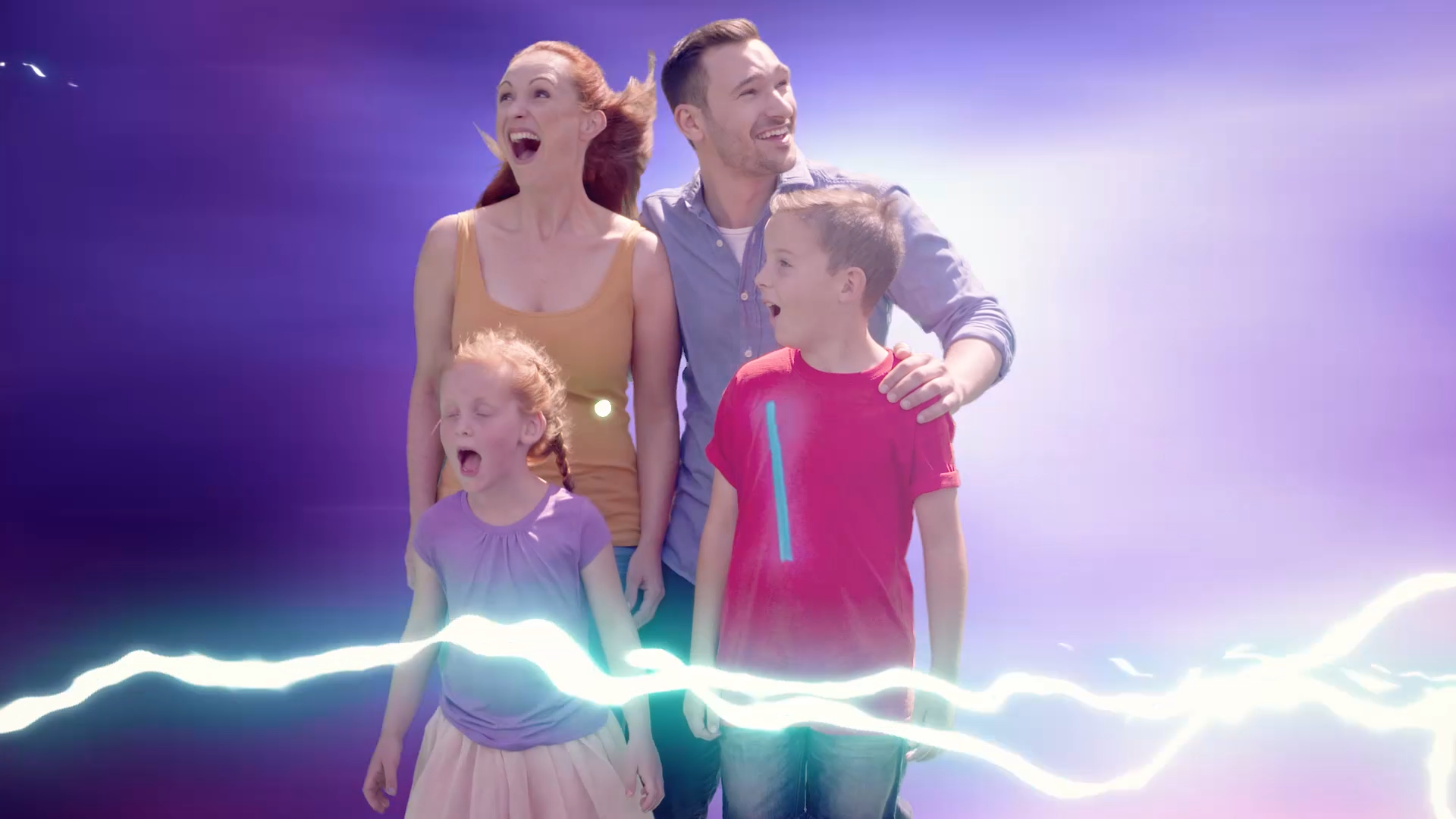 We put forward a range of concepts for discussion with the marketing team before settling on the idea of using a holographic map to unite the Lands, playing on the idea of stepping into different worlds within the park.
To bring the ad to completion in advance of the new lands being open to the public, we knew we would need to work from construction plans to visualise the new attractions in CGI. We also needed to film the live action content during the summer, while the weather was reliable, but without creating any disruption within the park.
We cast our acting family and recruited a large cast of extras, then arranged early morning shoots to capture the shots we needed. Every element was meticulously planned, with thorough storyboarding and 3D previsualisation, moving from in-park filming to a green screen studio and back, using multiple camera crews over just two days, with zero interruption to the park.
Back in the studio, we created the CGI assets and scenes and composited this together with the live action to create the final result. We produced a bespoke audio track with the talented team at Echoic and voice over was provided by Marc Silk.
Paultons are delighted with the response to the ad, which is being shown on TV, Sky Adsmart, in cinemas and online.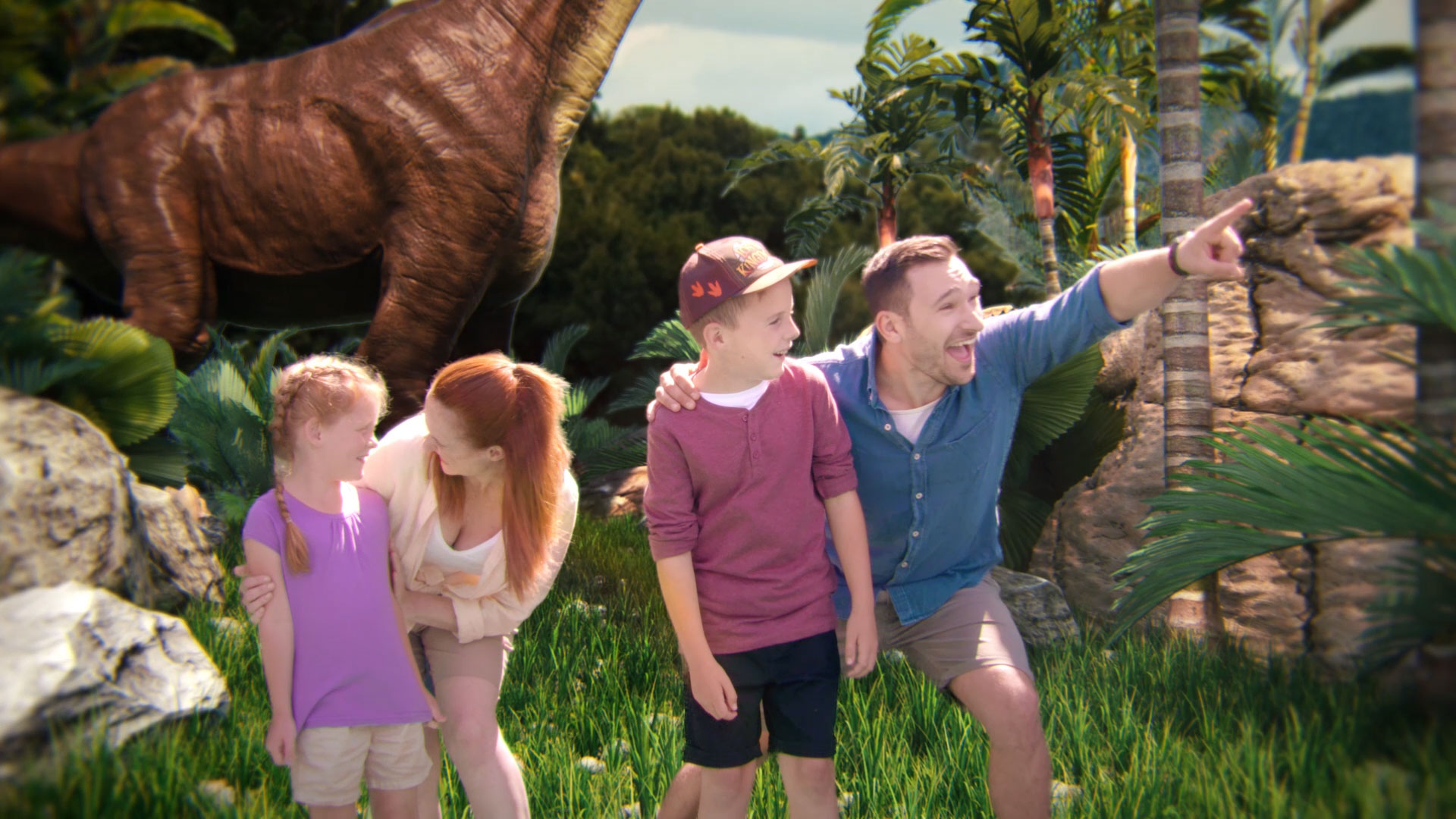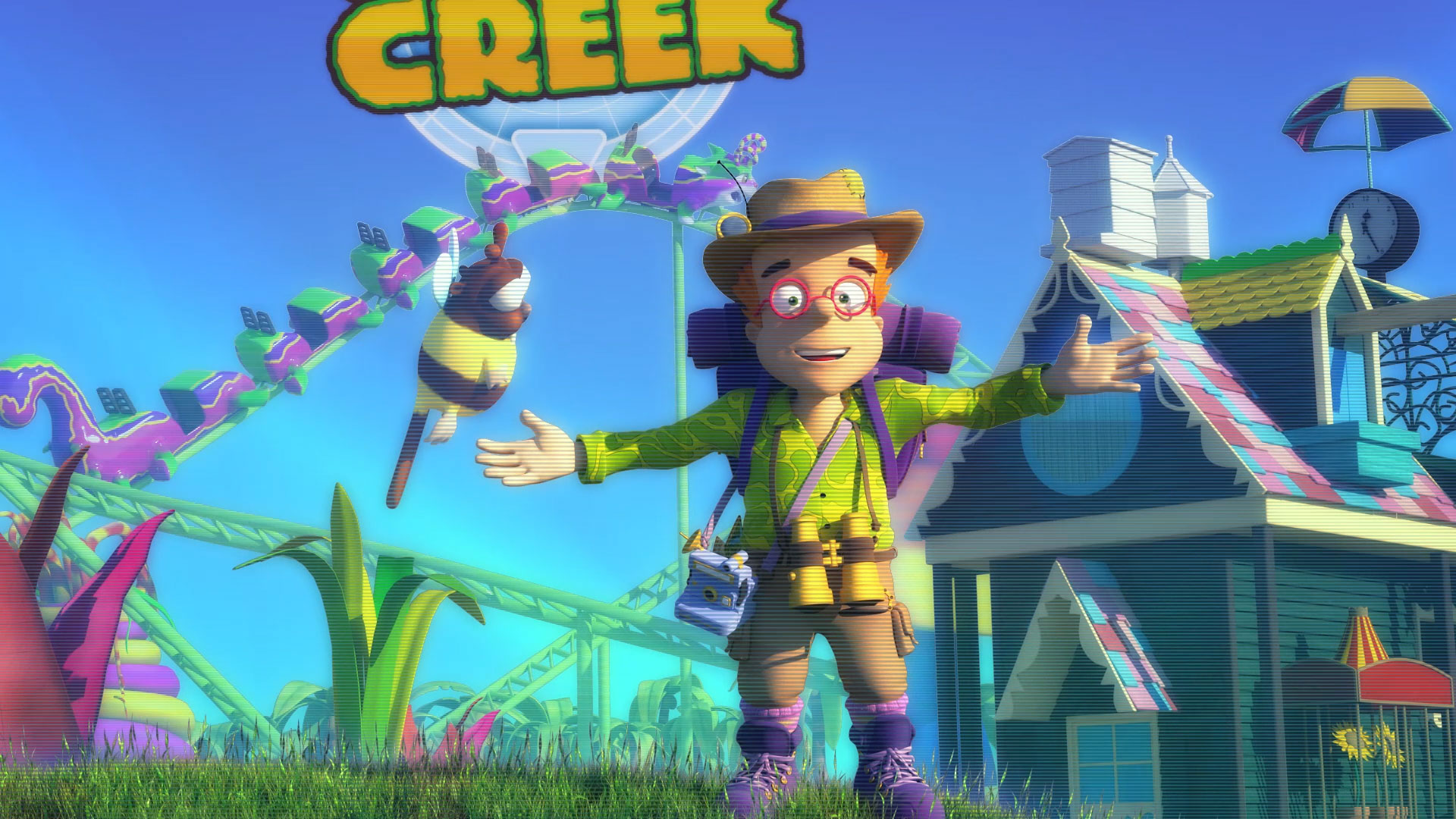 Huge creativity and enthusiasm, a flawless process and stunning results every time.