Shepherd Neame – Spitfire Lager Promo Film
Following the success of our promotional video for Spitfire Gold, we were thrilled when Shepherd Neame asked us to create a video for the launch of a new, permanent addition to the Spitfire range: Spitfire Lager.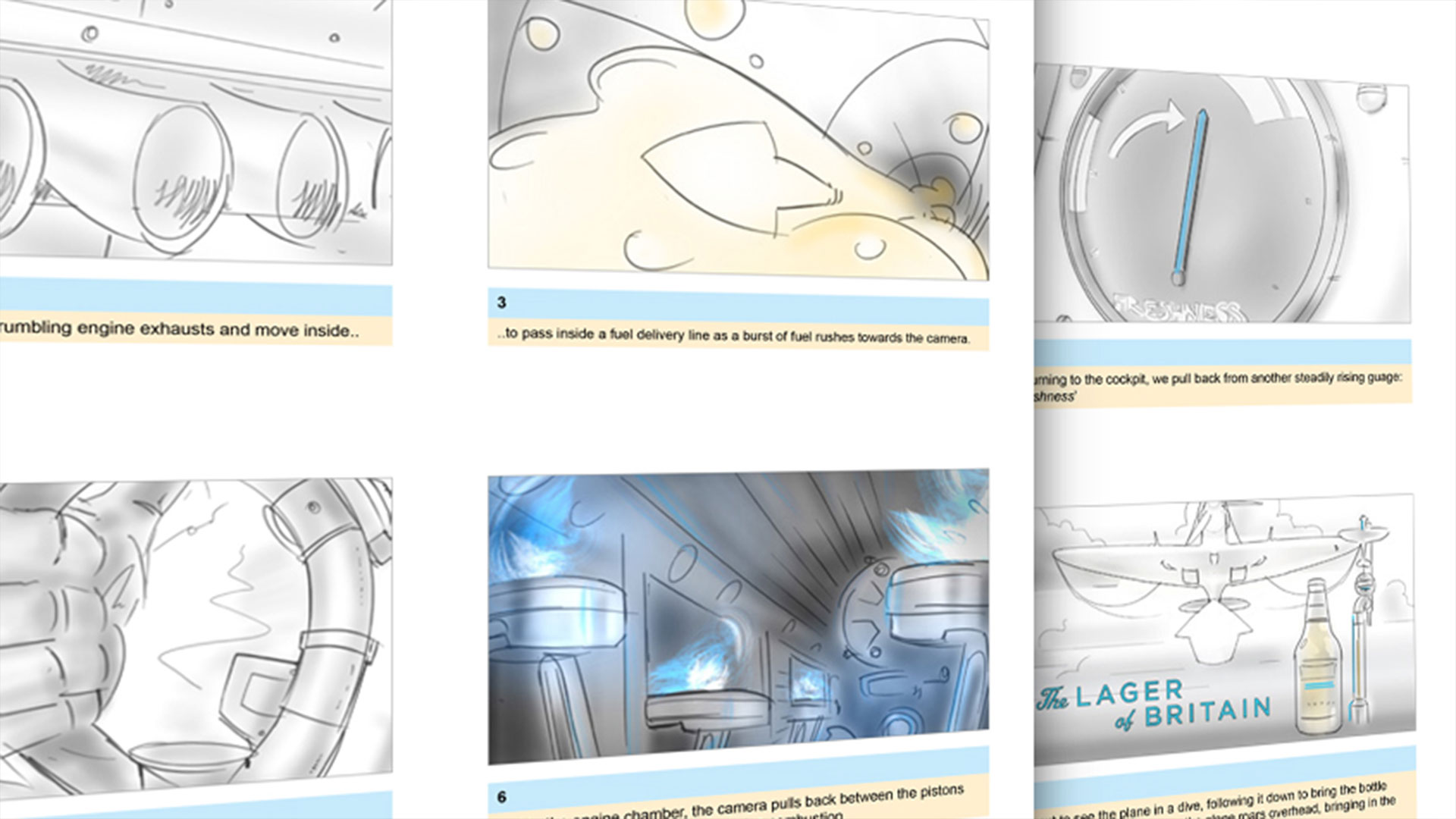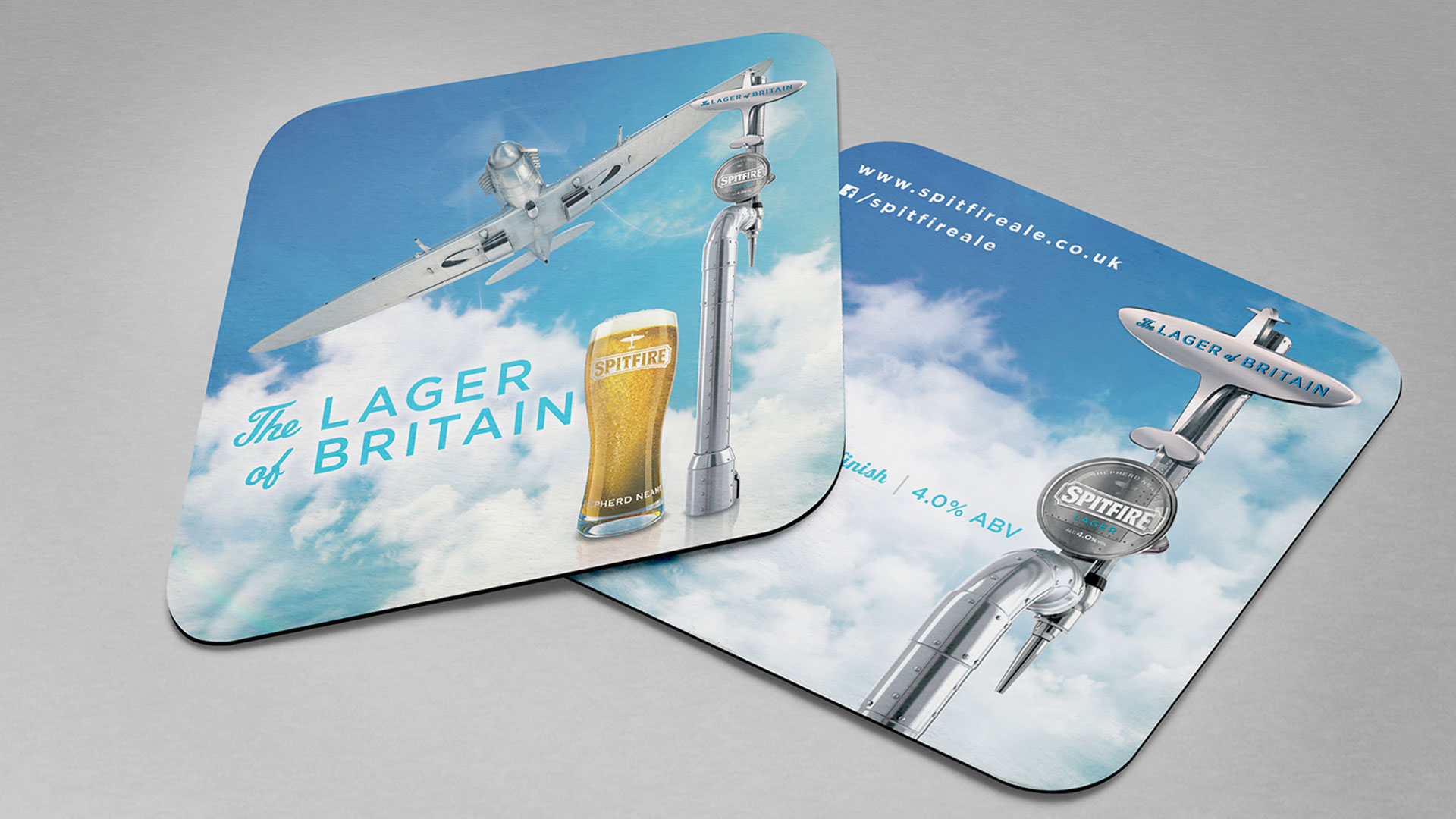 The Challenge
Spitfire Lager is a smooth, refreshing golden lager with a sweet vanilla aroma, featuring lager and brown malts, and Herkules hops. The lager is given stand-out presence on the bar with a bespoke Spitfire tap handle and gun-metal textured font. The film was required to capture a sense of the British summer and refreshment, with a fresh take on the iconic Spitfire aircraft and a masculine appeal.
The Solution
To capture the We created the film around a mini-narrative of a modern pilot in a gun-metal version of the iconic Spitfire plane, flying the midsummer skies of Britain in pursuit of refreshment. After developing the concept and edit through storyboards and 3D previz, the production involved creating a new gun-metal 3D CGI Spitfire, complete with cockpit and Merlin-styled engine, plus frothing lager simulations and visual effects.
We combined audio effects and a modern musical score to reinforce the pace and drama, as the pilot climbs to a cross-cutting crescendo of an almost celestial level of refreshment before pulling out of a breath-taking vertical descent.
The Result
The Spitfire Lager promotional video builds on the already distinct look and feel of the Spitfire Lager brand, giving it its own modern identity while honouring the parent Kentish Ale brand.  The video is used to reinforce the brand's premium values at events and online.
Following the creation of the film, we repurposed the design assets to create a suite of high-end illustrations for print, including trade publication ads, POS bar runners, drip mats, and a variety of banners for Outdoor advertising.