TOM Insurance – Social Advertising
Tom.co.uk has a simple mission: to help Dads find the right life insurance. We worked with Tom Insurance to create an advert for social media, to promote their services with an attention grabbing premise – the Grim Reaper explaining what can happen if you don't protect your family with life cover. Bold, darkly humorous and powerful, the Ad had an immediate effect on enquiries. Conversion rates rose, with many customers and insurers remarking on the video's effectiveness.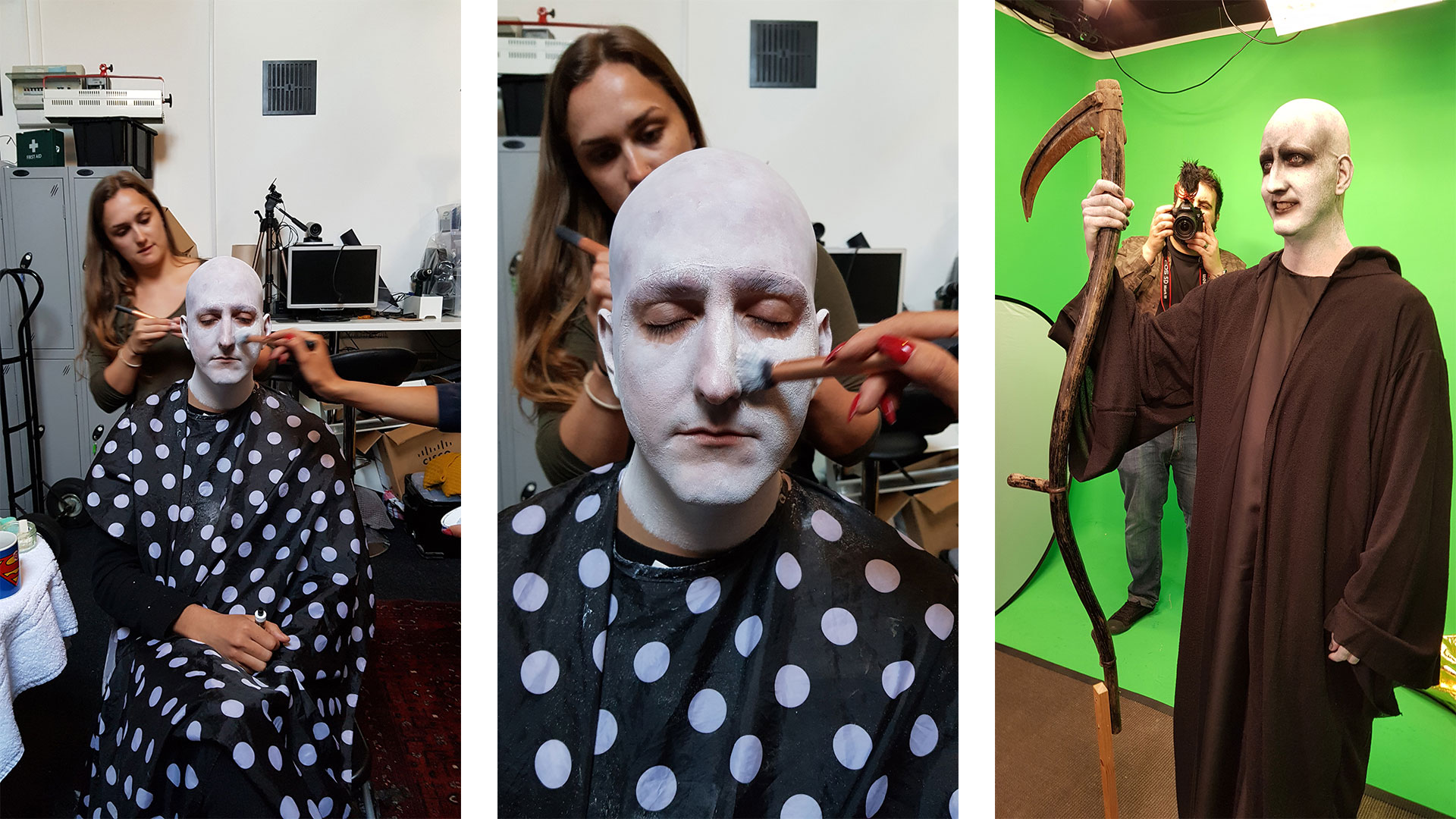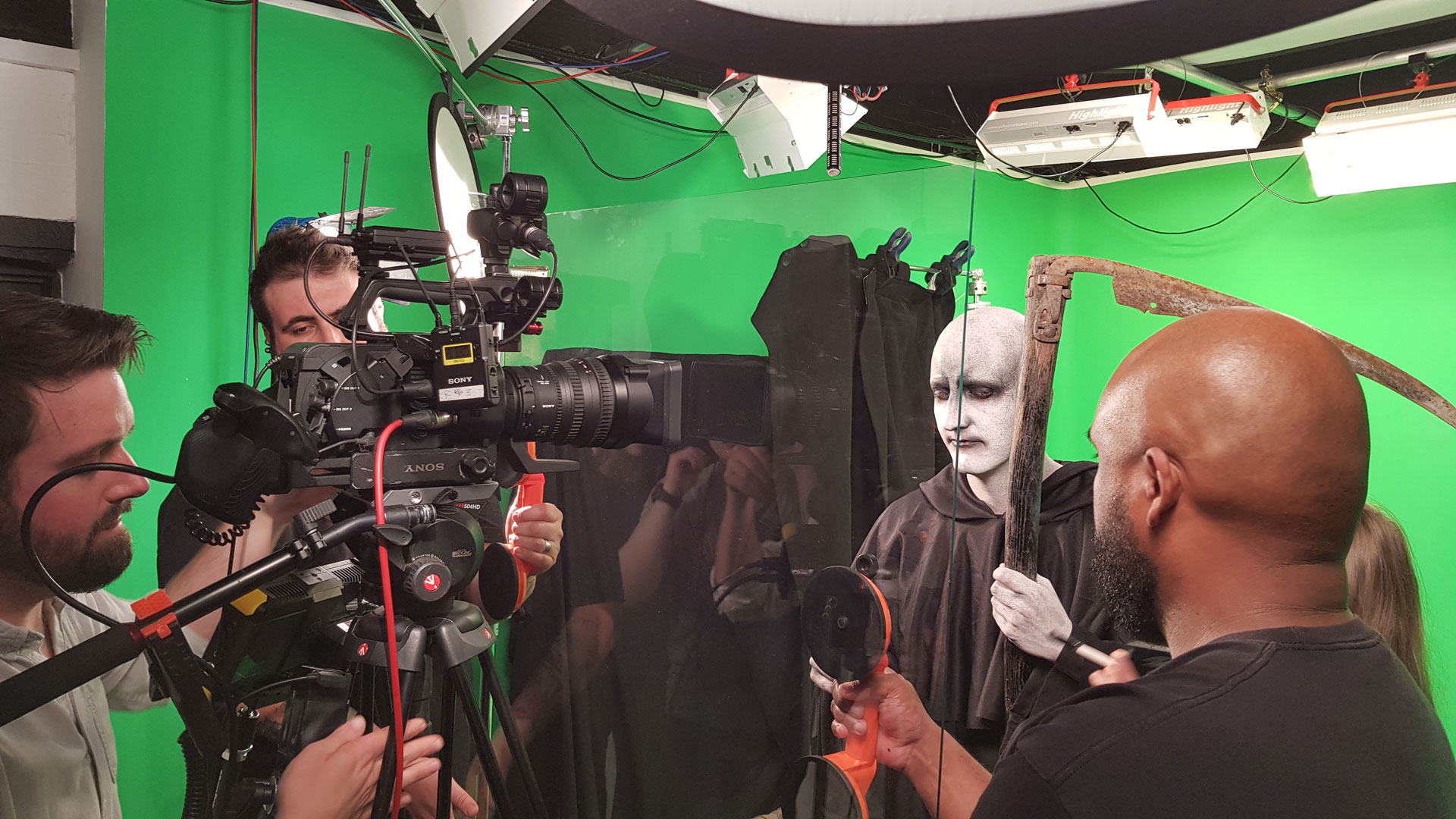 The marketing team at TOM had drafted a script themselves. While storyboarding and planning, we also organised casting, makeup, wardrobe and props, with the final icing on the cake being a vintage scythe we were able to pick up from a farm on the south coast.
We filmed this at our local greenscreen studio in one day – great fun despite the challenges of several time consuming bald wig failures, constant makeup and wardrobe adjustments and the physical effects (rain, wind, prop swap-outs) required. We also filmed a variety of teaser clips for social media.
After the shoot we set to work editing and compositing the film, layering together stock video, photography and visual effects to create scenes of the afterlife. We created multiple edits to cover a variety of social platforms, Facebook, YouTube, Instagram, and this is where an additional benefit of shooting on greenscreen comes into play. With the actors keyed out and separated from their backgrounds we were able to reposition the actors and backplates for square, tall formats (9:16 ratio) and wide (16:9 ratio) and adjust the edit to suit each platform.
Finally we had sound effects and custom rock music tracks produced to complete the piece.